In the PDF Auto-generation Step, a PDF file including predetermined Business data will be generated as a "PDF Template ". If the "PDF Template" was registered in the system by a User with [System Administrator Authorization], it is possible to enable reference settings which will allow referencing from each App to the template. With this feature, more modeling efficiency, or centralized management of PDF layouts can be achieved.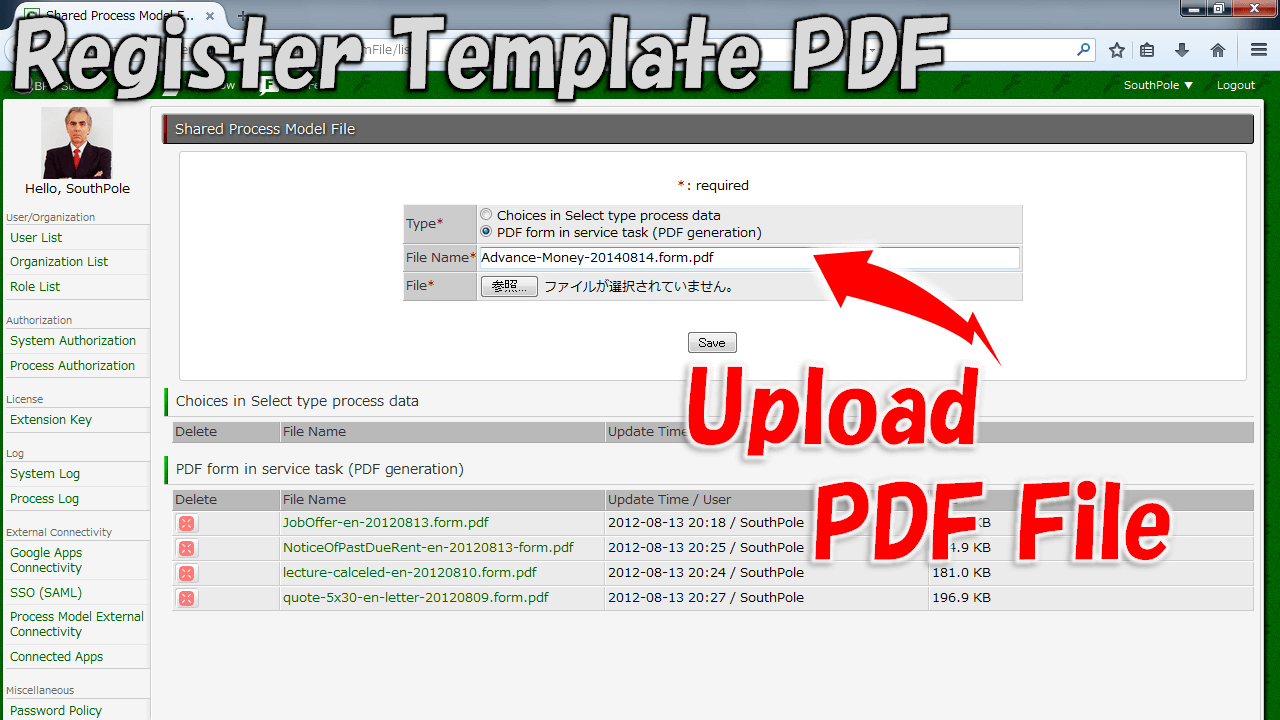 1. Overview about Cases that should be Considered for using a Template PDF
a. Templates that should be Controlled

Invoice, Job Offer letter, Certification, etc.

b. Templates that should be Uniformed

Quotations of 1st Sales Division and of 2nd Sales Division, Certification in Japanese and in English, etc.

c. Templates that should Give Uniform Appearance

Estimates and Quotations, Cover sheet of Fax and Mail, etc.
A PDF file which Business data has been inserted will be generated at an Automatic processing Step of [Service Task (PDF Generation)] (M228)
A PDF Template file is classified as a Local file that dedicated to a specific definition or as a Global file that can be referenced from multiple definitions
2. Provide an Environment in which an Template PDF File can be Referred from Multiple Apps
1. Register Template PDF File

Upload New files from [App-shared Add-on] menu

2. Update the PDF File

Upload files from [App-shared Add-on] menu, with the same file name
To register a referenceable file from multiple Apps, you must have [System Administrator Authorization]
A referenceable file from multiple Apps will not be included at the Exporting of App
The XML file that is dedicated to an App is registered as a [Add-on] of each Process Model
XML file that is dedicated to an App is registered by Users with [App Administrator Authorization] on the Process
Currently, it to checking the file history in the system is not possible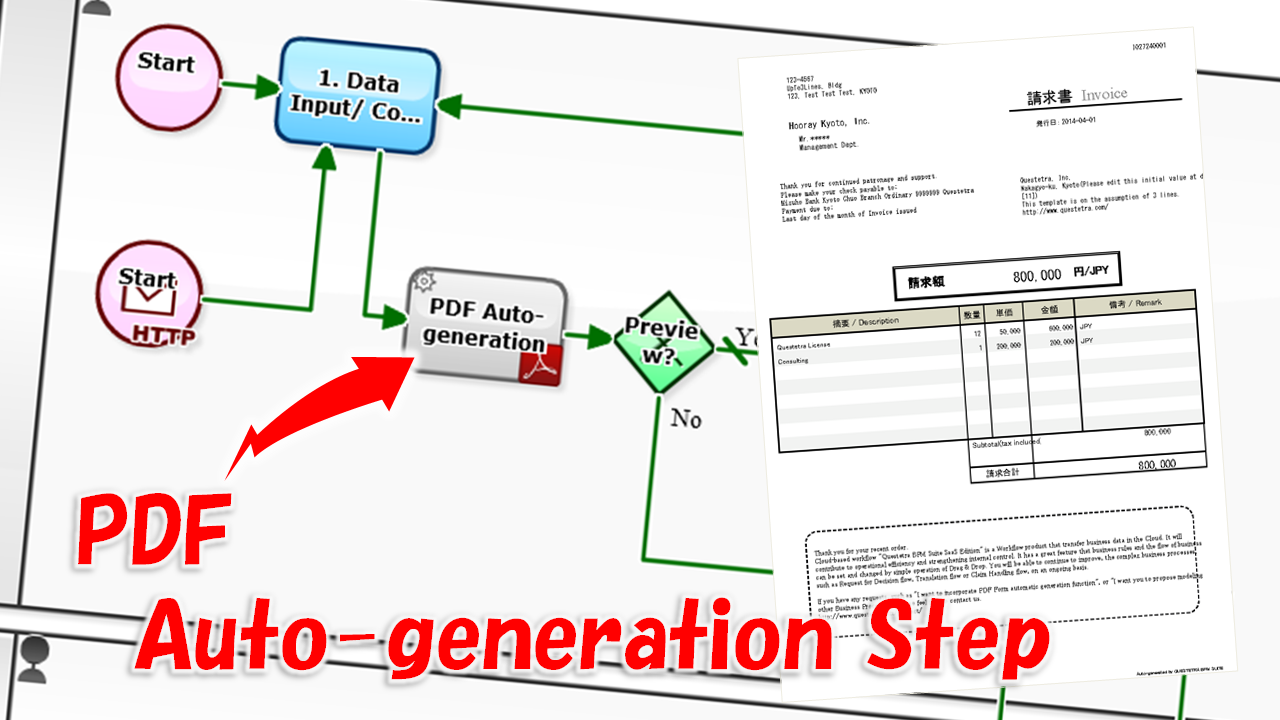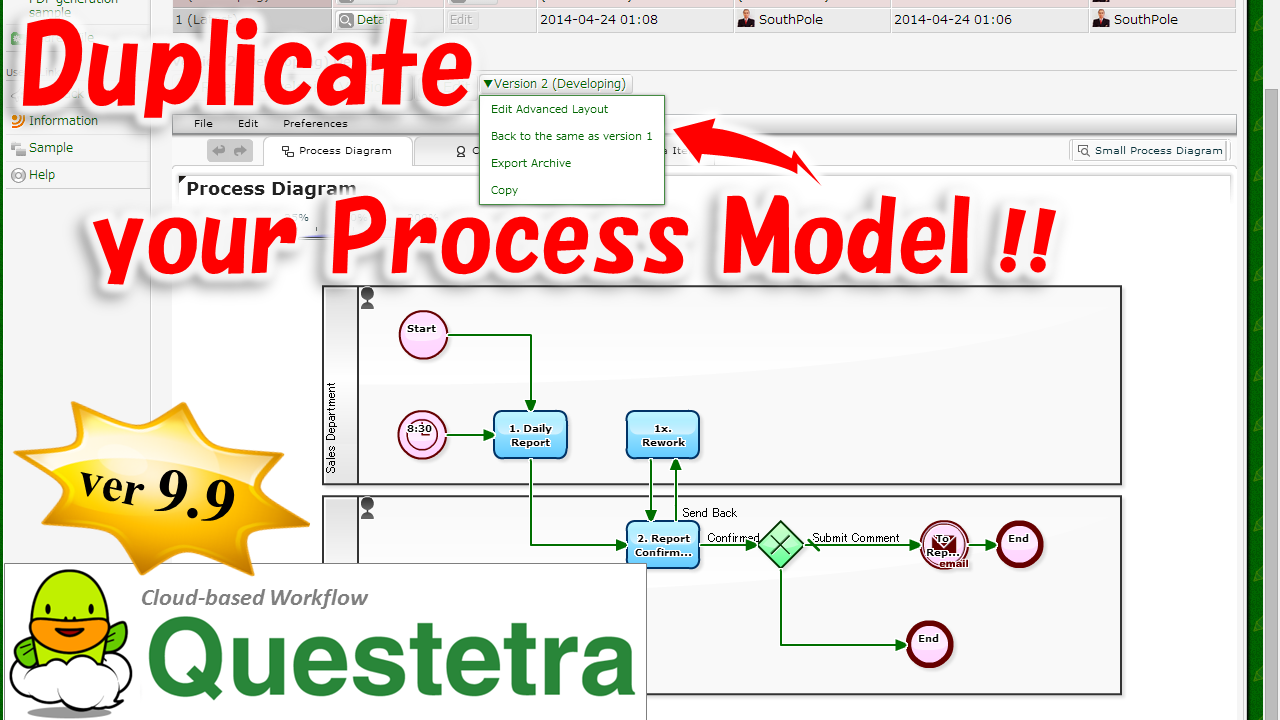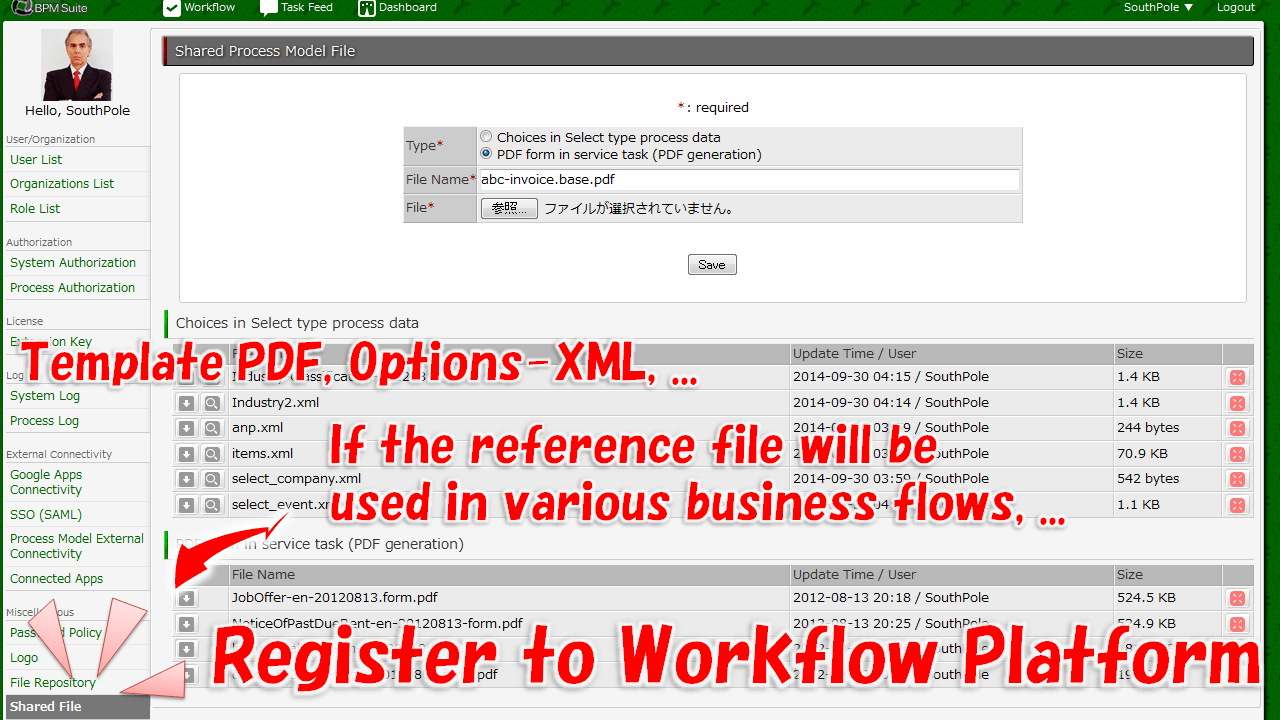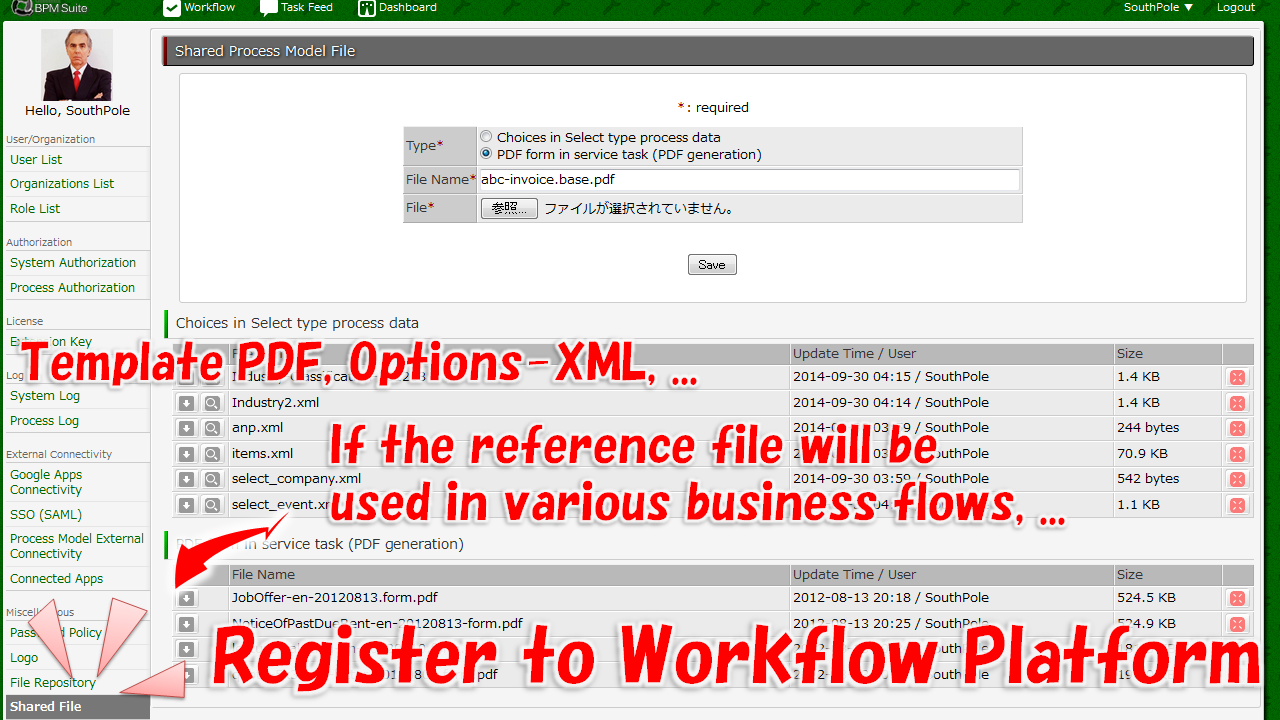 ---
X. Workflow-sample
Z. More Info: Samples of Template PDF
a. Year-end-tax-adjustment Form
b. Sales Operation

Quote (63 forms of Destination, Message, etc.)

c. Invoicing Operation

Invoice (66 forms of Destination, Bank details, Payee, etc.)

d. Postal Procedure