When you are going to flow a new Issue onto the Workflow (Business Process), choose a suitable "Workflow App" (Business Process Definition listed in [Start] menu. For example, if you want to register English-Japanese translation issue, choose the 'Translating flow'. When you finish inputting required items into displayed form, internal processing along the business process definition will start.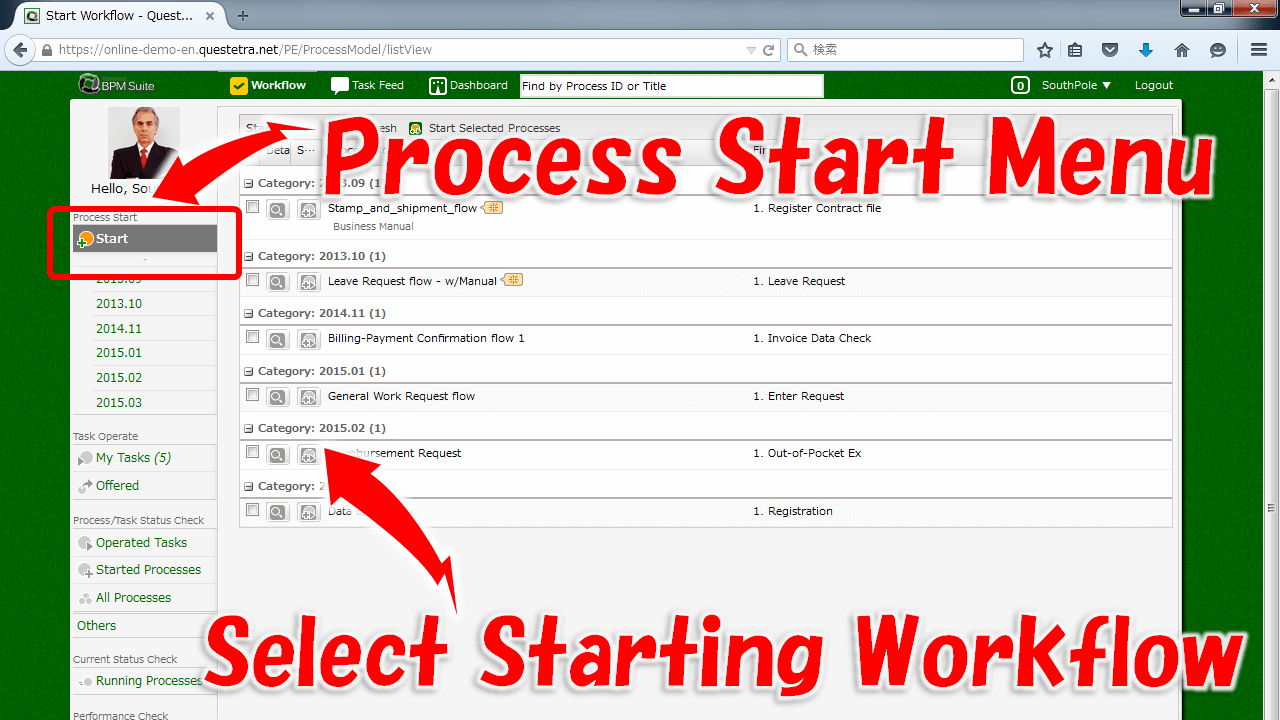 1. Checking the Workflow
1. Browsing the Workflow

Click on [Start] to show the list of "Process Models"

2. Checking the Flow and Rules

Click on [Detail] to see the Flow Diagram and the Work Manual.
Only the "Process Models" which you can [Start] will be shown. (Depending on your belonging section or Role)
2. Let the Issue Flow
1. Listing the Workflows

Click on the [Start] button to show the Operating screen, and input required items.

2. Registering information on the Issue

Click on the [Start] button to open input screen, then input the required items.
When you finish registering new issue, it will proceed to the next Step according to the Business process Definition (process Model).
3. Controlling the Issues in Progress
a. Modifying Data

To forcibly edit Issue data, click on [Edit Data] button on the Detail Screen.

b. Aborting

To forcibly Stop the Issue, click on the [Terminate] button on the detail screen.

c. Deleting Completely

To erase progression records and data of the issue, click on the [Delete] button. (UNRESTORABLE!)
R3020: Privilege List of App Authorization
You must have "control authorization" to control the Issue in progress.
Person who Started can "Control" until the Issue arrives to the handling Step of other people.
Once all the Steps on the Issue has finished, data cannot be modified (a) with any authorization. (for secure preservation of the Trail)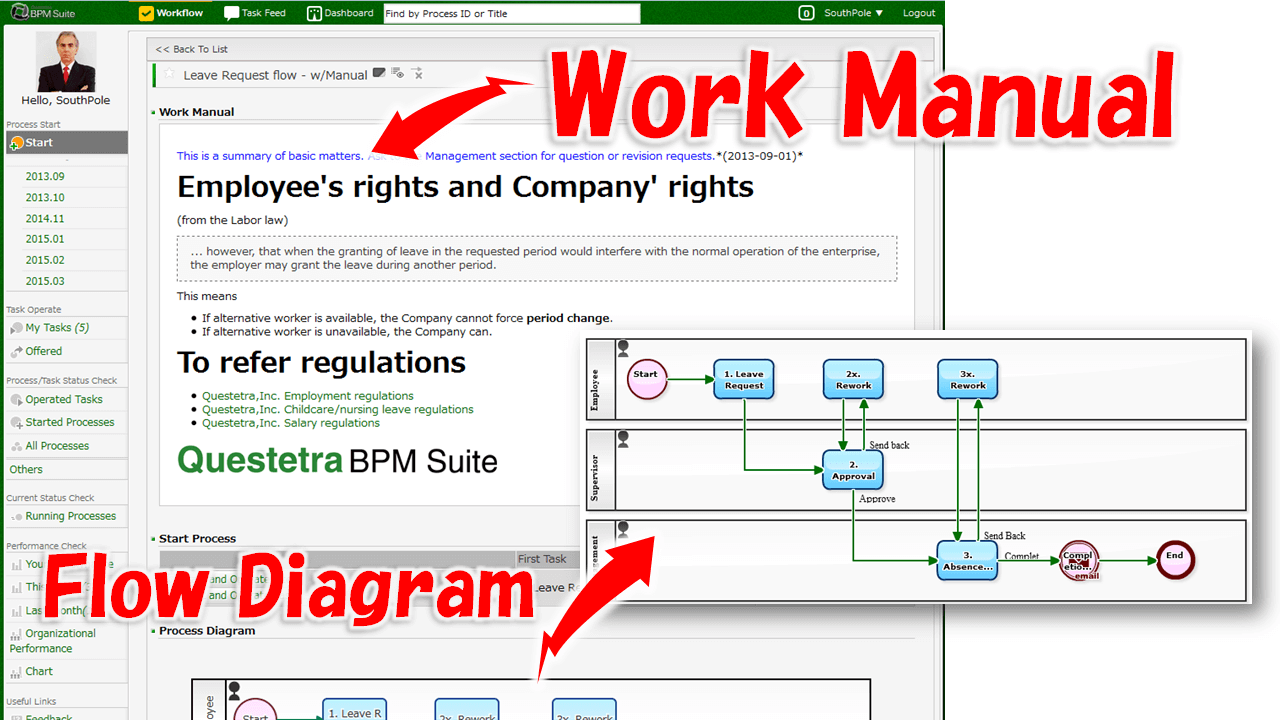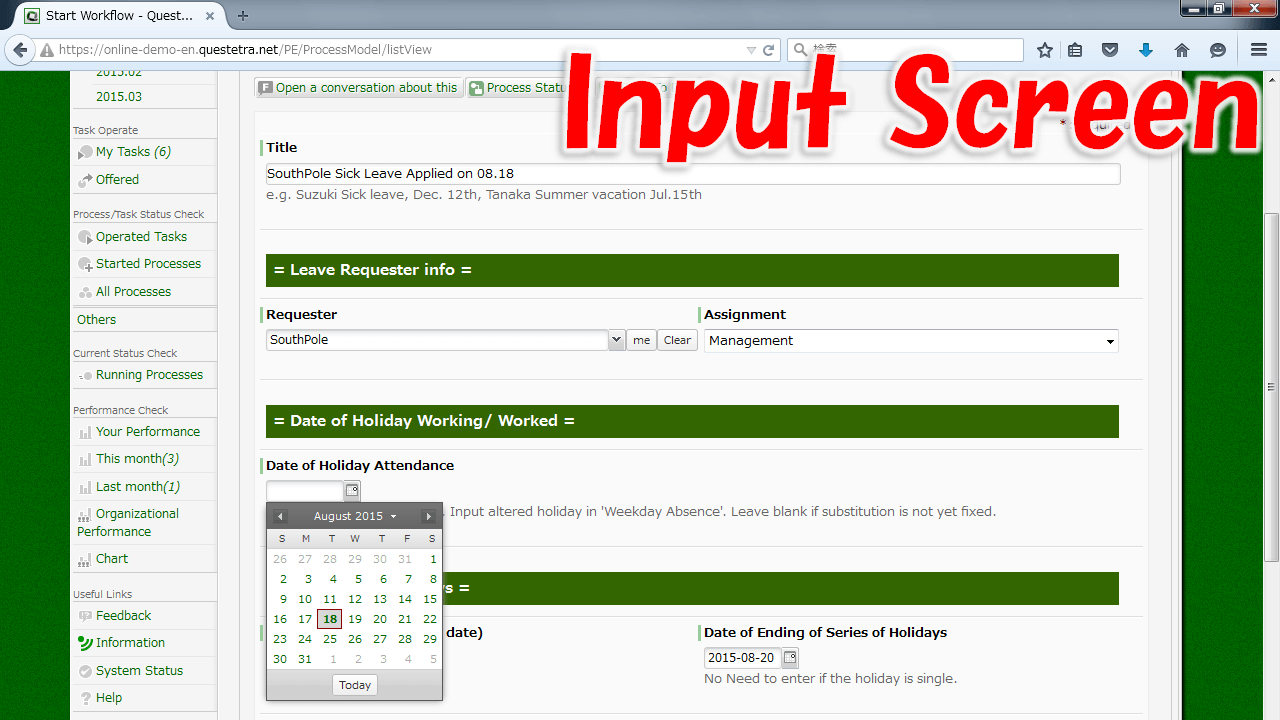 ---
X. Workflow-Sample