By giving a limitation on the setting of undertaking nominees to 'Designated User by the data item (User type)', the designated User will be in charge of handling the issue in the Swimlane. For example, in the 'General Request flow', the User who was entered in the data item of 'Requestee (User type)' will be in charge of the Step, 'Reply' in the second Swimlane.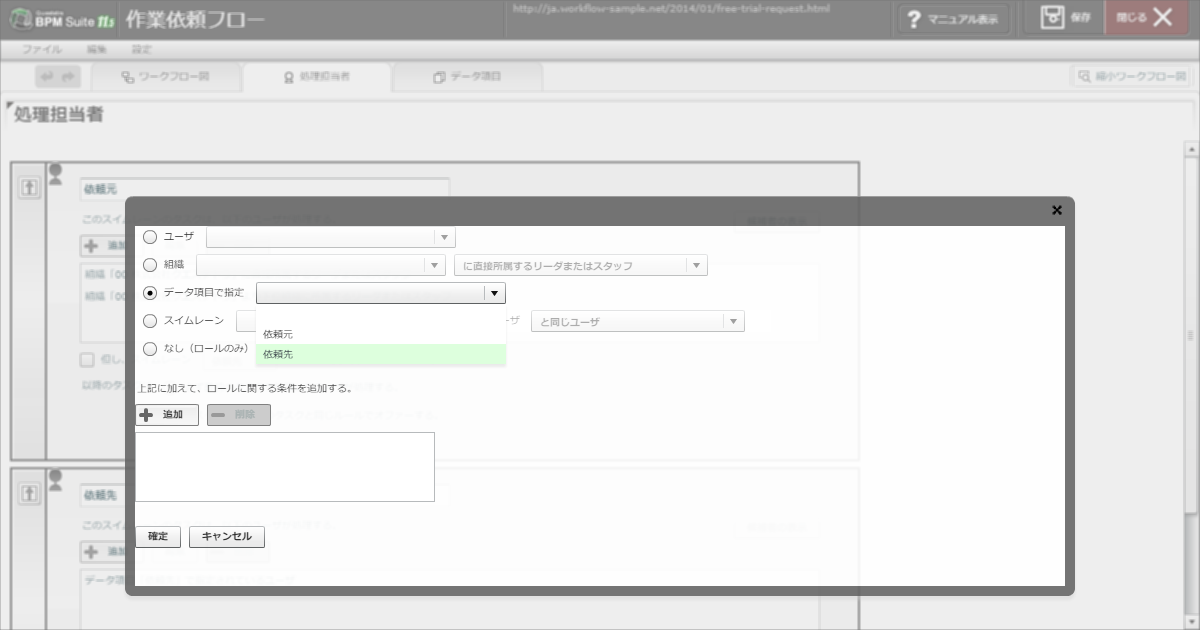 1. Usage Example of "Designating"
a. Localization of Noise

Distribution personnel will deliver only to the persons concerned, by looking at the destination of the received FAX image

b. Selection by Aptitude

Appointing the respondent with the aptitude on seeing the content of the complaint.

c. Dispersion of Loads

Supervisor appoints the handler of the issues by considering the amount of work of all members.

d. Shortening the Appointed Date of Delivery

Allocating personnel nominate a handling person quickly. (To achieve reduction of the required time for all steps)

e. Provisional Operation

Provisionally operating the Step which attributes of the employee to undertake the process has not been defined.
The risk of not complying the "Approval rules" may increase in the workflow, such as the applicant nominates the approver.
If appointing or nominating is not smooth, it will directly lead to the extension of the overall required time.
2. Configure to Refer to Business Data
a. Referring to User type data

Distribution personnel will deliver only to the persons concerned, by looking at the destination of the received FAX image

b. Referring to Organization type data

Configure that the downstream Step to be operated by the members who belong to the Organization which has been specified in Organization type data
It will become a Progress error if User data has not been set when the Issue arrives at the Step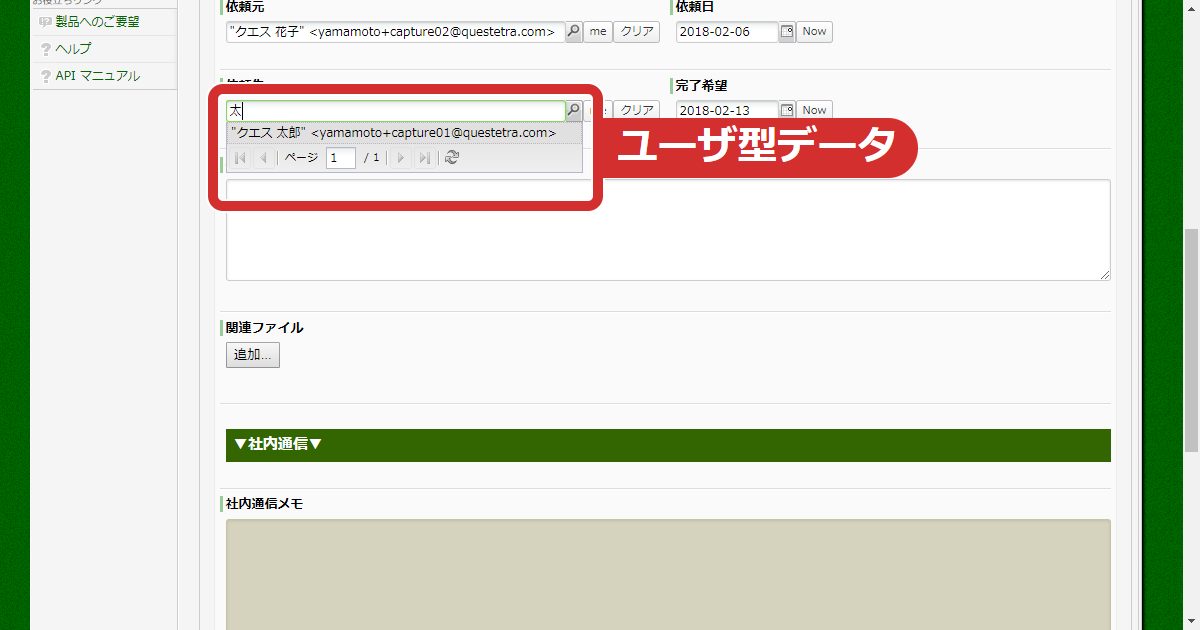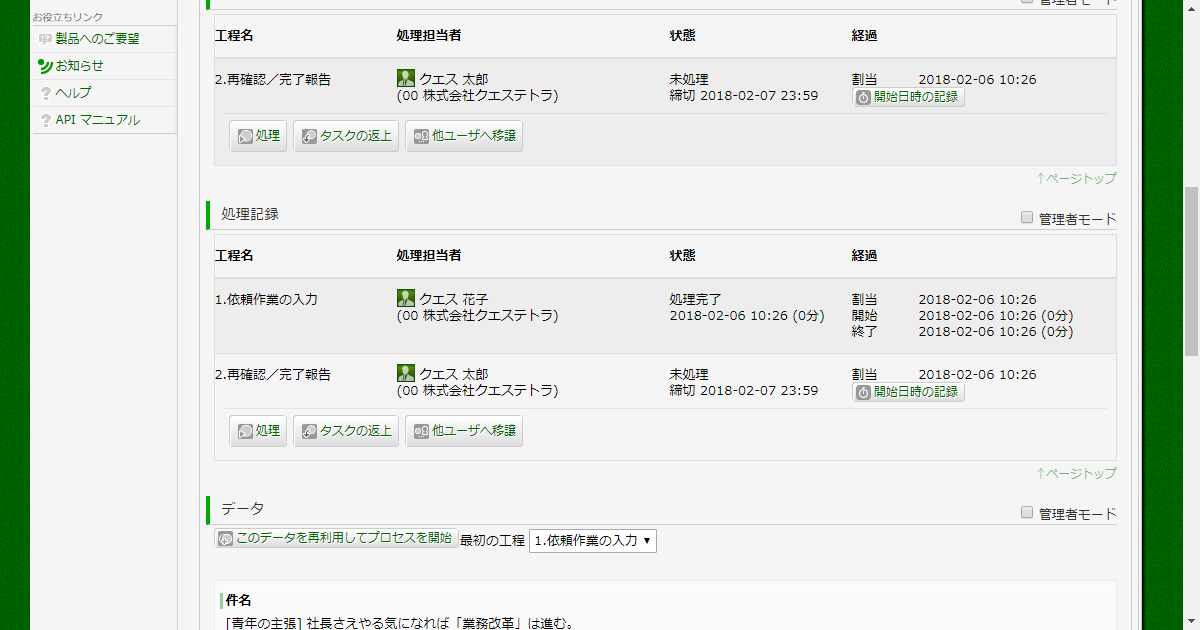 ---
X. Workflow-Sample