By setting [Work Manual feature] on each Workflow App (Business Process Definition), you can share documents online concerning the entire business process. For example, by collectively registering whole documents that describe leave system, you can expect smoother operation.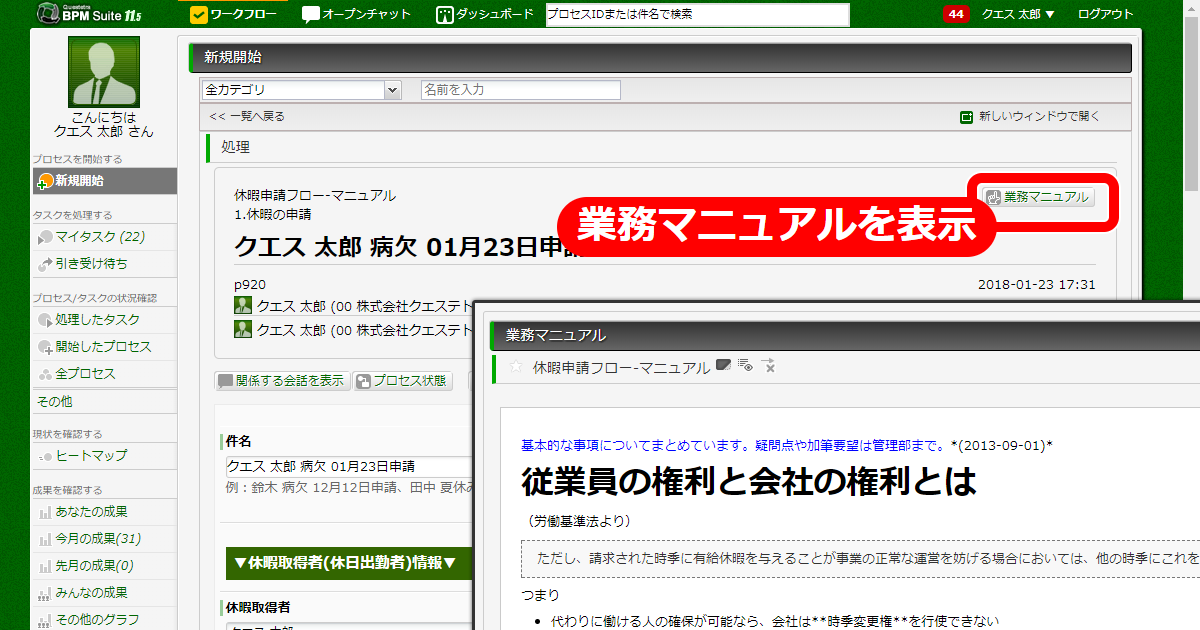 1. Usage sample of [Work Manual]
a. Browsing at Newly Start

Enables [Newly Start] with reading the work manuals

b. Browsing at when Considering Underwriting

Enables to confirm the work manuals before undertaking [Offered] issues
2. Setting "Work Manual"
a. Description in Texts

You can describe [Work Manual] in plain texts to set

b. Description in Markup Language

You can also describe in HTML / Markdown
R2140: Markdown Sample
R2011: Properties of Workflow App
Only Users with [App Administrator] can edit
All the employees (all users within the same workflow platform) can browse
The contents of "Work Manual" will be included in the exported archive of Workflow App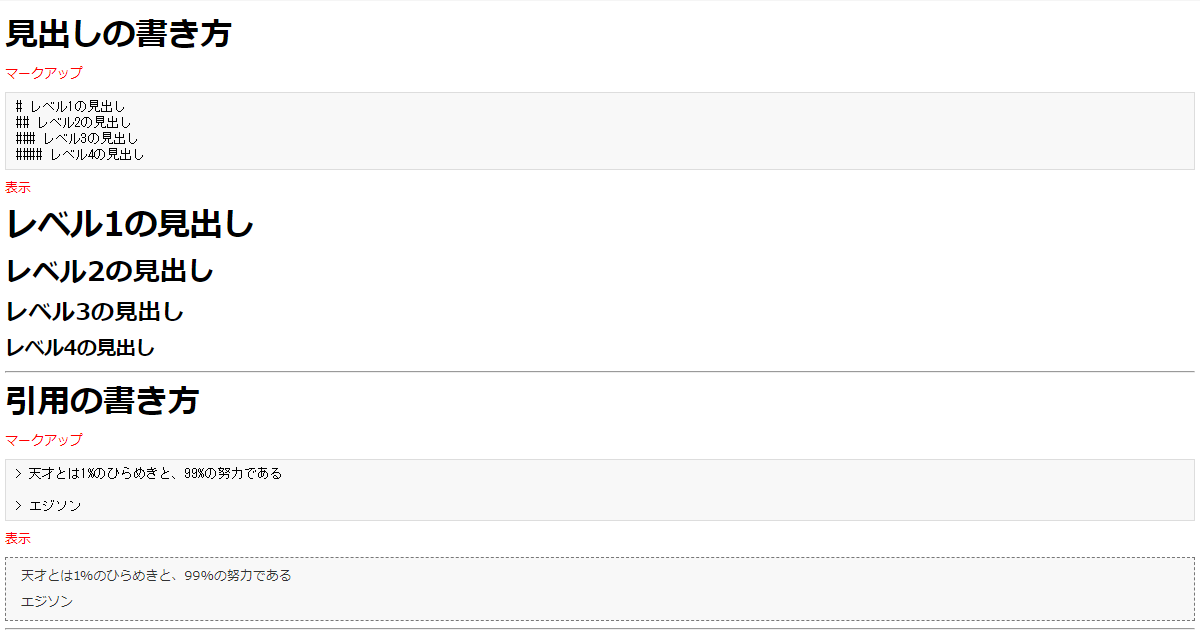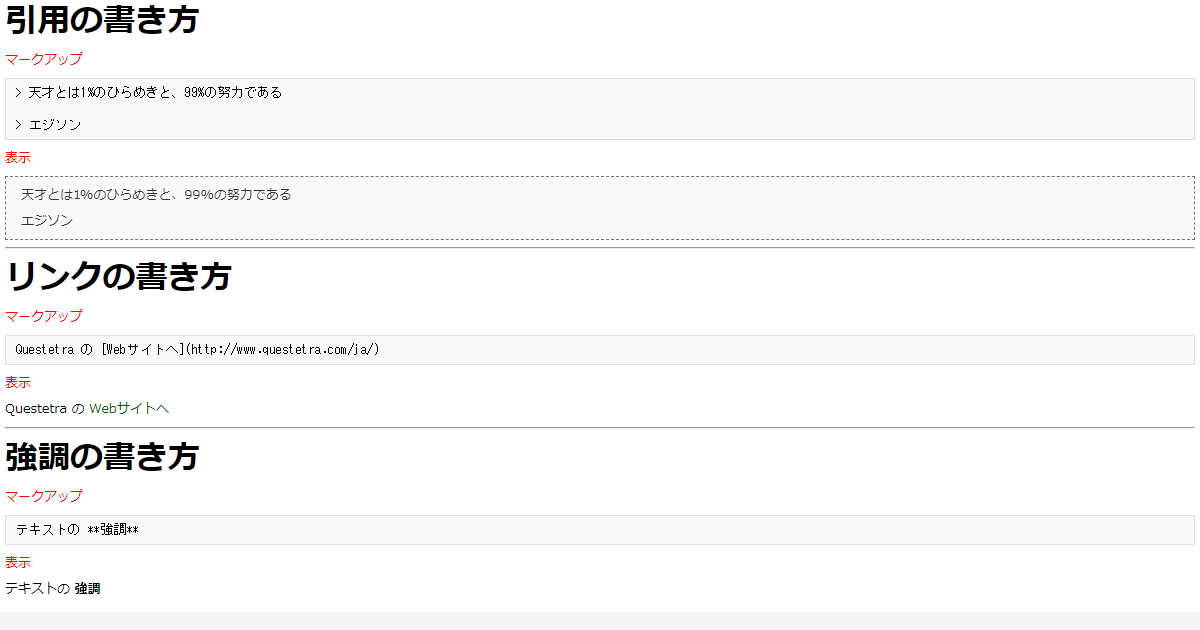 ---
X. Workflow-Sample