By linking Google Drive (Google Spreadsheet Form) and [Message Start Event (HTTP)], the mechanism of HTTP Start, a Workflow in which contains the contents that entered in the Google Form will be Started automatically. For example, a "Payment Confirmation - Thanks-mail flow " will be Started at the same time as the event participation acceptance.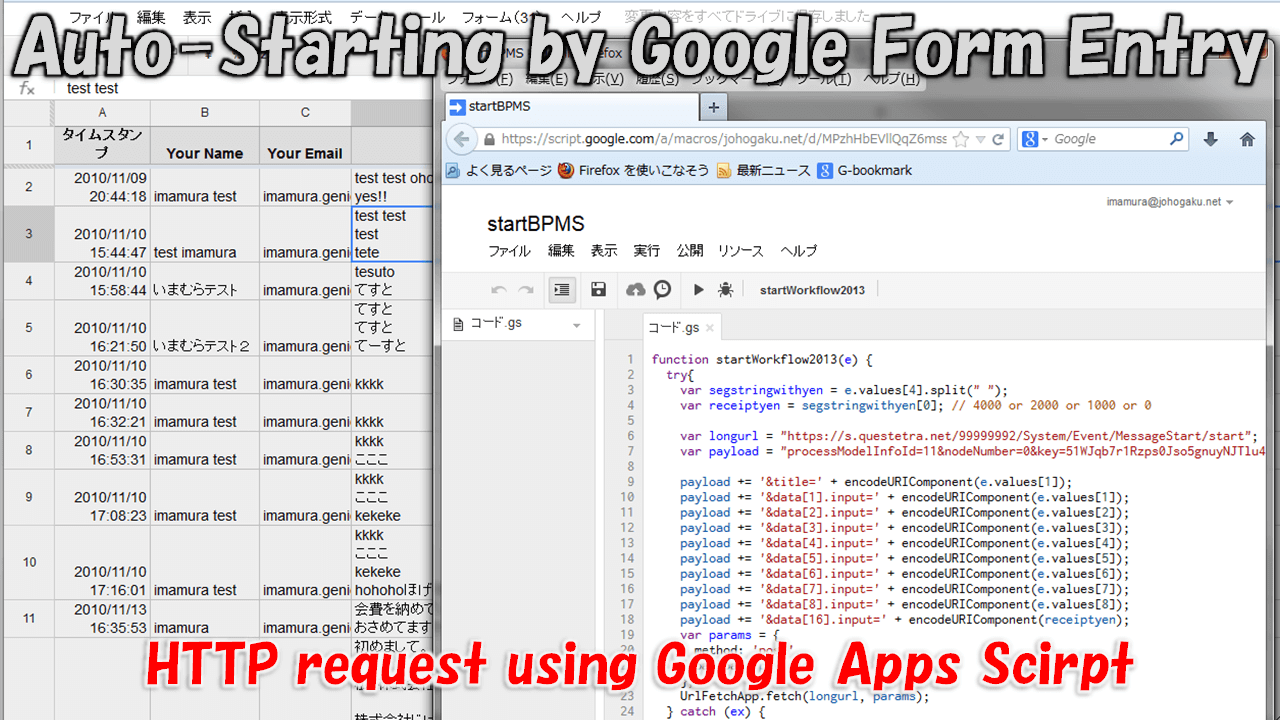 1. Difference from Form Start
1. Utilization of the System Assets

You can continue to use the "existing Google Form"

2. Differential Absorption of Necessary Items

You can separate data receiving (Google) and data processing (Questetra)
Sending data to Questetra by the script functions (Google Apps Script) in Google Form
It is possible to convey to the Workflow only the data you need among the data that have been input
Data receiving in the performance (service level) of Google Form
2. Setting HTTP Start
1. Receiving Data Item

Set the data viewing level (read/write permission) to Editable (read-write)
After releasing the Model, you will be able to see the Starting URL (request URL) or "Names" of parameters, etc.
3. Setting Data Transmission (Data Transmission Script at Google Form)
function startWorkflow(e) {
  try{
  var longurl = "https://karasuma-oike-000.questetra.net/System/Event/MessageStart/123/0/start";
  var payload = "key=WWWWWWWW";
  payload += '&title=' + encodeURIComponent(e.values[1]);
  payload += '&data[1].input=' + encodeURIComponent(e.values[2]);
  payload += '&data[2].input=' + encodeURIComponent(e.values[3]);
  payload += '&data[3].input=' + encodeURIComponent(e.values[6]);
  payload += '&data[5].input=' + encodeURIComponent(e.values[9]);
  var params = {
    method: 'post',
    payload: payload
  };
  UrlFetchApp.fetch(longurl, params);
  } catch (ex) {
  MailApp.sendEmail("ichiro@example.com", "script error", ex.message);
 }
}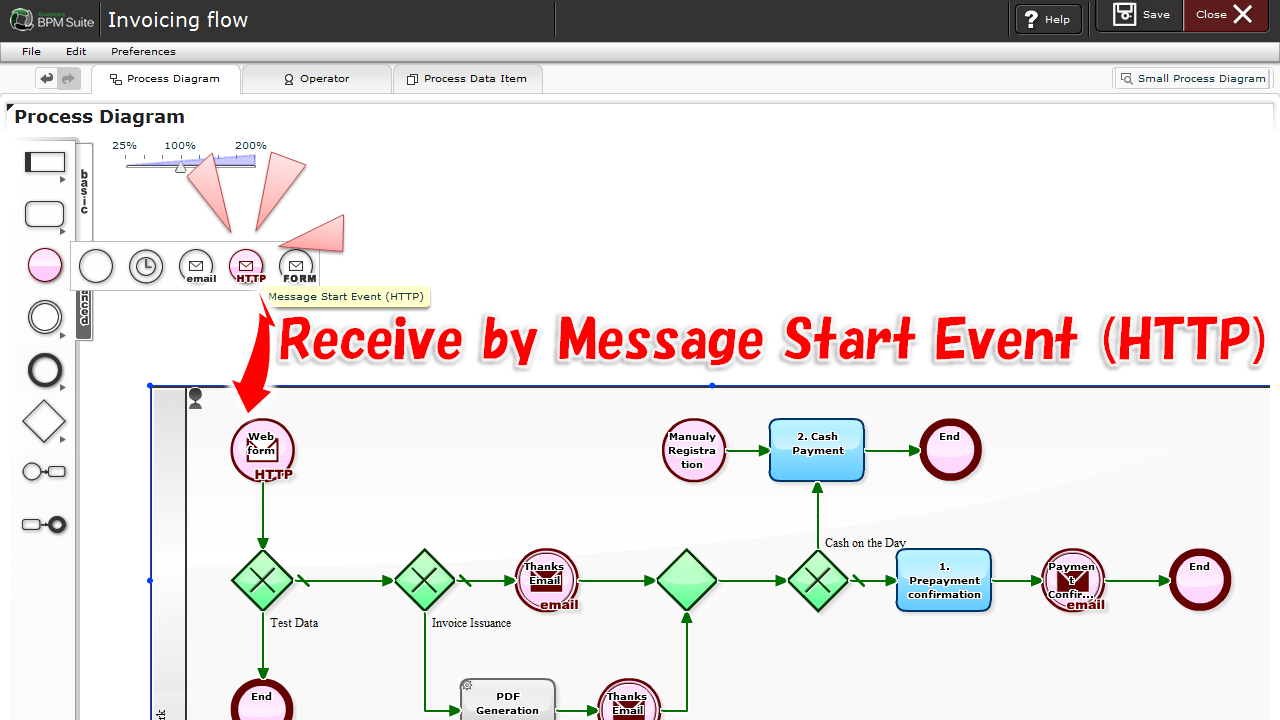 ---
X. Workflow-Sample