Some [Select-Type] Data have many options such as lists of country names or business partners. In these cases interactively filtering the display with a [Search Select Box] is useful. However, in cases where filtering with classifications such as "Region" or "Business Category" is possible we should also consider a two-step input with classification data.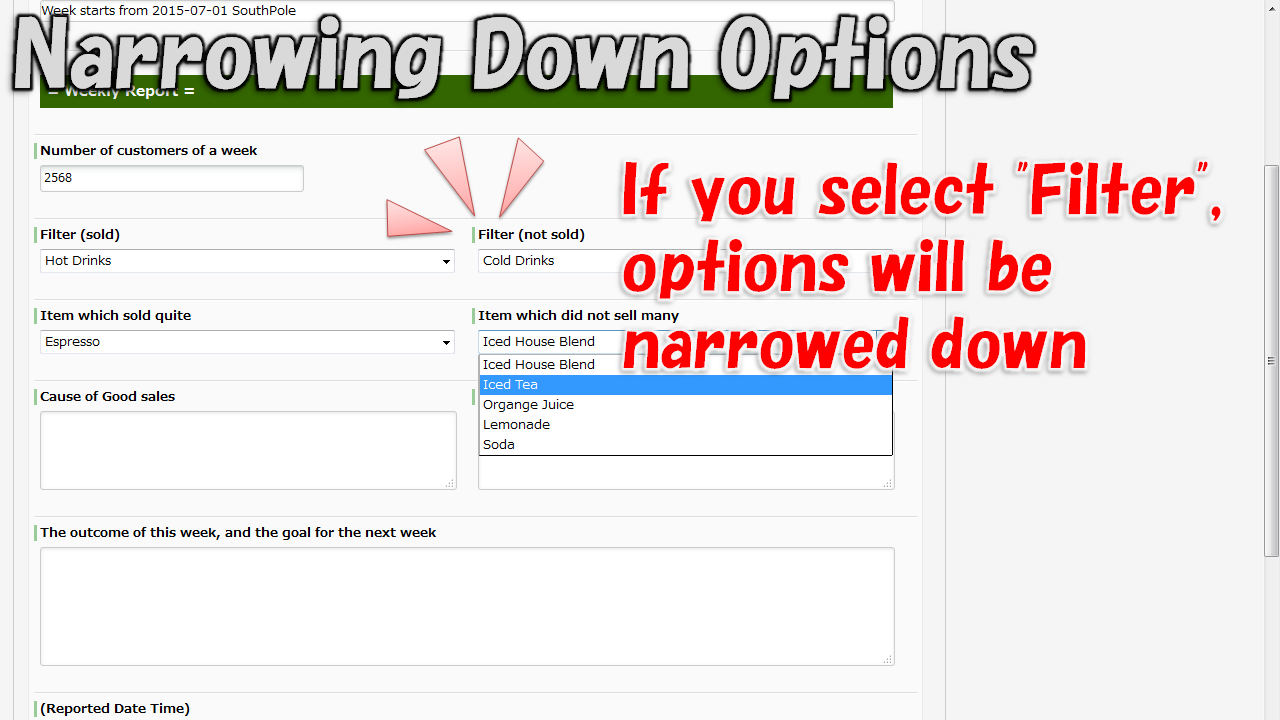 1. Overview of Option Filtering
a. Define Parent-Child Relationship of Options

Classify Child options into groups and define a common Parent.

b. Selecting a Parent Option Narrows the Children Options List

When selecting a Parent on the input screen only the corresponding Child options are displayed.
If you have not selected a Parent option, all of the Child options will never be displayed
After selecting a Child option, if you change the Parent option the Child option returns to the unselected state
2. Setting of Option Filtering
1. Design Option IDs

Child choices whose [Choice ID] matches the Parent [Option ID] are filtered

2. Set Select-Type Data Items

Set two Select-type data items for the Parent and Child

3. Set Parent-Child Relationship

Specify the Parent Select-type data item in the data item of Child
Radio Button, Select Box and Search Select Box can all be designated as a Parent
It is also possible to define Child choices with multiple Parents, depending on the design of the option ID
Regardless of the above, display control using JavaScript is also possible (M213)
---
X. Business Apps